Telemedicine Appointments
Following Gov. Abbott's State Disaster Declaration we are now offering Telemedicine phone consultations. While we are still seeing patients in the office, telemedicine appointments maybe used if you have concerns about coming in.
These consultations should be scheduled just as an in-person appointment and can be used to establish a physician-patient relationship. Additionally, this expanded use of telemedicine may be used for diagnosis, treatment, ordering of tests, and prescribing for all conditions.
Please call us at 1-830-895-4466 if you  schedule an appointment.
CoVID-19 (Novel Coronavirus) update:
April 24, 2020
Dr. Clint Morris is now allowed to do Elective Surgery in Kerrville, Boerne and Fredericksburg. Please call Ashley at 1-830-895-4466 to reschedule your surgery. Our current office hours are Monday – Thursday 8:00a-5:00p and Friday – 8:00a-12:00p.
For the safety of our team and patients, we will continue to follow all OSHA and CDC infection control guidelines.
If on the day of your scheduled appointment or procedure you have any of these symptoms, please call us to reschedule your appointment. Please be assured any cancellation fee will be waived during this time. As a healthcare provider we are doing the following to help prevent the spread of CoVID-19 (Novel Coronavirus).  Additionally, all patients must wear a mask and instead of waiting in our reception area, please call our office when you arrive for your appointment. You can stay in your car and we will call you when we are ready to see you.
Dr. Clint Morris's top priority has always been the safety and health of his patients, staff and community and we will take the following extra measures:.
• Staying in close contact with the Center for Disease Control (CDC) and the Texas State Department of Health (TSDH) to make sure we are doing everything possible to decrease the spread of CoVID-19. https://www.dshs.texas.gov/news/updates.shtm#coronavirus.
• Requiring staff to stay home if symptomatic or if they have been exposed to anyone that has been diagnosed with CoVID- 19.
• Educating and emphasizing respiratory etiquette and hand hygiene to all employees.
• Increasing routine cleaning of frequently touched surfaces. Common areas (counters, door handles, etc) will be disinfected hourly.
• All magazines have been cleared from the reception area to reduce the spread of germs.
• Limiting non-essential staff and visitors to the Outpatient Surgery Center.
• Conducting daily meetings to assess the situation and make additional recommendations as needed.
Out of an abundance of caution to mitigate the risk of exposure we are kindly asking patients and visitors experiencing a fever, cough, shortness of breath or exposure to CoVID-19 to not enter our facilities.
While we maintain our regularly scheduled appointments we ask for your assistance during this time. We thank you for your patience and your trust in us. We are committed to providing an exceptional orthopedic care for you and your family, while keeping our patients and our team healthy. We appreciate your understanding and cooperation as we navigate this rapidly evolving situation together.
Welcome to the Office of Dr. Clint Morris
Dr. Morris has been serving the Texas Hill Country and its surrounding areas in the care of Sports Medicine and orthopedic surgery since 2001. With his office in Kerrville, he has established himself as a respected member of the community and a valued medical specialist in the greater Hill Country area. He has been board-certified in orthopedic surgery since 2003 and is board certified in Sports Medicine since 2009.
A Texan through and through, Dr. Morris was born and raised in Dallas, Texas. He played football and baseball in high school and went on to play four years of college football while attending the University of Pennsylvania in Philadelphia. He graduated with a BA in "Biological Basis of Behavior" in 1992. His studies peaked his interest in, and solidified his dedication to what had already been a lifelong dream: medicine.
He returned home to Texas for medical school and earned his medical degree from the University of Texas Medical School at Houston in 1996, graduating 9th in his class and now officially adding "MD" to his name. Dr. Morris interned in general surgery at the Methodist Hospital System in Memphis, TN and completed his residency in orthopedic surgery at the University of Tennessee at Campbell Clinic. After his residency, Dr. Morris took and passed the written and Oral Board examination in General Orthopedic Surgery in 2003.
Dr. Morris took and passed the sub specialty board in sports medicine in 2009. He earned his combined re-certification in Orthopaedics and sports medicine in 2013 and that is valid until 2023.
Orthopedic Surgery Treatments Offered
In 2001, Dr. Morris settled in the Texas Hill Country and began work at Peterson Regional Medical Center in Kerrville and was named Chief of Staff in 2007. Also in 2001, he established his own private practice in his hometown to better serve the area.
Kerrville Office
His own love for sports paired with his work with a wide spread of athletes inspired him to deepen his knowledge and further specialize in Sports Medicine. In 2009, he obtained the American Board of Orthopedic Surgery Sub Specialty Certification in Sports Medicine. Dr. Morris works with high school, college, and professional athletes to optimize their training, reduce the risk of injuries and chronic conditions, and cut recovery time after medical procedures. He and his team are committed to providing the highest level of care and friendly service to all their patients.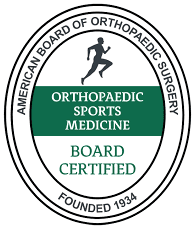 SPORTS CLINIC has moved to MONDAYS
Address:
Clint Morris Md
695 Hill Country Dr
Kerrville, TX 78028
830-895-4466
Every Monday at 4:00pm during Football Season
Free Evaluation – X-Rays cost $50
Cash or Check only.
Call in advance if possible.
Thanks,
Dr. Morris & Staff
Office of Dr. Clint Morris
695 Hill Country Dr.
Kerrville, TX 78028
Phone: 830-895-4466
Fax: 830-895-4465